An early report from 1996 - 20th April 2021
Nils-Lennart's 1997 report for Jestin' recovered.
The digitisation of absolutely everything in academia started in earnest about 20 years ago. It is sometimes difficult to find materials produced before that. Even for digitised materials, in those days, future-proofing was not a matter of high priority. Computer technology was so new in the humanities that I doubt whether anybody considered how much it might change in the future. For example, Nils-Lennart's earliest materials within the Ormulum were written with MS Word 6, which was written for Windows 95 with the .doc extension. Not so different from today, really, but if I try to open those documents in MS Word 2019 on a Windows 10 machine, the Middle English is rendered in the Greek alphabet. Literally, it is all Greek to me.
At the moment, I'm working on the introduction to the critical edition. This means I have to make clear, uncontroversial generalisations based on the historical research on the text. In order to do this, I am making an annotated bibliography which I hope will be published in the project at some point. First priority, of course, is to collate all the important findings from Nils-Lennart's own published work. One paper, from 1997, "Overwriting, deletion and erasure: exploring the changes in the Ormulum manuscript" is referenced, for example, in Jane Roberts' helpful and informative Guide to Scripts used in English Writings up to 1500 (pictured). The original journal in which this article was published is Jestin', which as as far as I can tell has never had an Internet presence of any kind, and extended only to two issues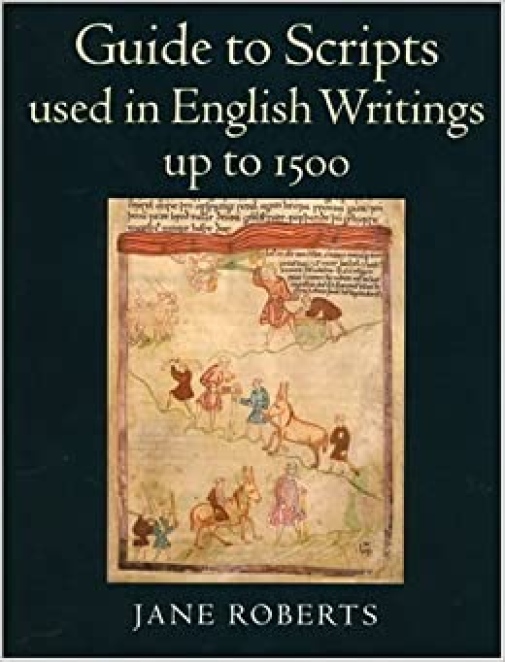 (1996 and 1997). I think it must have been the in-house magazine for the English Department in Trondheim, as copies exist in only four places - three university libraries in Trondheim and the deposit library in Oslo. The article doesn't seem to exist anywhere else, except via the Wayback Machine for the second version of the Ormulum Project website. I've therefore decided to add the article here, on this third version of the Project webiste. The irony of this is not lost on me, as there is no future-proofing on the website at the time of writing either. This is something I will be looking into when we develop the one-page application version of the site, which we hope will last a good few decades before becoming obsolete, and will be easy to convert to the space-age sci-fi type future formats the project will hopefully take once I pass it on to future generations.

Overwriting, Deletion and Erasure (821 Kb)