Vilasini Roy, Master's student in English literature
Vilasini Roy came as an international student to study on the Master's Programme in English Literature at Stockholm University. Hear from her what she discovered as a student on that programme.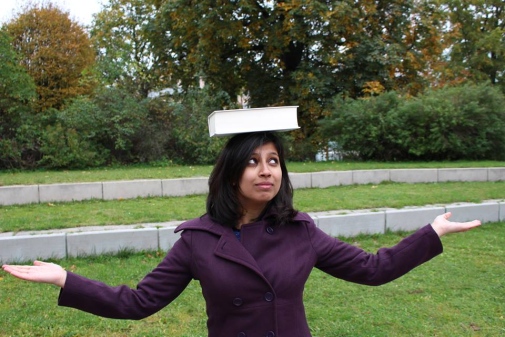 "It's easy sometimes, to fall into the trap of thinking of English departments and literature programmes as far removed from reality; of being steeped in the ancients and a little behind the times. For me, the big surprise with the Master's programme in English literature was how contemporary our fields of study were. The issues we've engaged in have included science fiction and alternative realities, eco-criticism and animal studies, the relevance and theories of translation, and transnational and postcolonial approaches to the study of literature (this last being my personal interest). There's space for new ideas here, and for you to spend time researching and developing on your own pet interests. There's a lot of self-study and research isn't easy, but it's challenging and engaging and if that's what you're looking for, the department will be a great fit. And if you're the sort who likes to take breaks from work by being outdoors, you'll fit right in in Stockholm – it's a city full of runners, skiers, bikers and sailors. Or you could just head to Södermalm for some trendy vegan food and bev (though there are, of course, fantastic meatballs to be had)."
Last updated: February 16, 2016
Page editor: Anja Nyström
Source: Department of English