Fridrik Solnes, Master's student in English Literature
The Master's Programme in English Literature comes highly recommended by many, not least by Fridrik Solnes.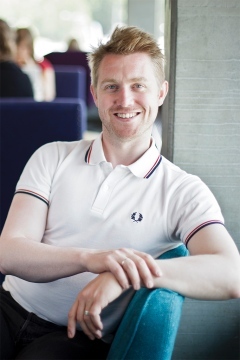 "I came here on the recommendation of a Professor at the University of Iceland, and it has more than lived up to its reputation. All the courses I have attended within the Faculty of Humanities have been really worthwhile. That's the thing with this Master's programme; you get a broad education that touches on everything from psychology, politics and sociology to history and linguistics.
The small classes, of about 15 students or so, also mean everybody takes part, contributing with their own thoughts and philosophy. And as about half of the class consists of foreign students, you get new cultural references and viewpoints to stimulate your thinking.
Add to this Stockholm itself, a great city with green areas all around and so much choice, you couldn't pick a better place to do a Master."