Welcome activities at Stockholm University
EVENT
Date:
24 August 2019, 10.00 AM
-
24 August 2019, 11.00 AM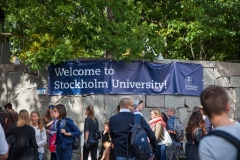 The Welcome activities from August 24, 2019 to September 4, 2019 are designed to assist you as a new student and introduce the university life for you.
The attendance is optional so do not worry if you miss some of the Welcome activities, Guided Bus Tour or Orientation Day. You can always catch up! More on these Welcome Activities and Orientation Day.
Last updated: July 9, 2019
Page editor: Anja Nyström
Source: Department of English