Joanna Woods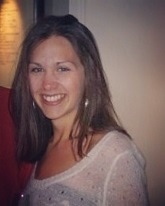 PhD student
Room: E851
Doctoral Project
Joanna Woods is currently working on contemporary southern African speculative fiction. Her doctoral research focuses on short Anglophone texts written by authors from Malawi, Zimbabwe and South Africa and published over the past decade. Through a rhetorical approach to the speculative short stories, she aims to explore the genre as a communication act.
Joanna holds a BA in African Studies from the School of Oriental and African Studies (SOAS), University of London (2011) and a MA in African Studies from the Centre of African Studies, University of Copenhagen (2013). She was a lecturer in the English Department at Chancellor College, University of Malawi before starting her PhD. While there, she was involved in working within the space between theory and praxis; academic space and public space.
Alongside her research, Joanna is Communications Editor for Africa in Words - a blog that focuses on cultural production and Africa.
Research keywords
Southern Africa, African literature, speculative fiction, popular fiction, rhetoric, narratology, contemporary literature
Publications
"On Contemporary Speculative Short Fiction in Southern Africa", Scrutiny2: Issues in English Studies in Southern Africa, Sept. 2020. DOI: https://doi.org/10.1080/18125441.2020.1813193

"The Textual History of Dede Kamkondo's The Flying Saucer", Journal of Humanities, AJOL, 28 (1), 2020.

"Writing the Possible and the Future: Style in Malawian Speculative Fiction", Co-authored with R. J. Likaku. Journal of Humanities, AJOL, 25 (2), 2017.

From Home and Exile: A Negotiation of Ideas about Home in Malawian Poetry. Langaa, RPCIG. 2015.
Book chapters
"A Rhetorical Reading of Mohale Mashigo's Intruders", in 'Stories for Healing': Mohale Mashigo's Creative Philosophy. Université de Lorraine. Forthcoming.

"Identity and Experience in Malawi: Challenges and Observations" in Women Researching in Africa. Edited by R. Jackson & M. Kelly. Palgrave Macmillan. 2019.
Reviews
"Death and Compassion: The Elephant in Southern African Literature by Dan Wylie: Review by Joanna Woods", Nordic Journal of African Studies, 29 (2), 2020.