The 10th European Society for Literature, Science and the Arts Conference
EVENT
Date:
14 June 2016, 10.00 AM
-
17 June 2016, 5.00 PM
Venue:
Geoscience Building & Aula Magna, Stockholm University
Theme: Control

Website: http://control2016.com
Contact: info@control2016.com
Site chair: Frida Beckman, Department of English, Stockholm University

Keynote Speakers:
Lauren Berlant (University of Chicago)
Alexander Galloway (New York University)
Steven Hinchliffe (University of Exeter)
Paul Vanouse (University of Buffalo)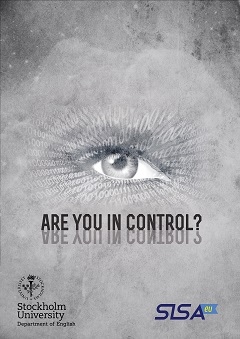 While the birth of biopolitics at the "threshold of modernity" made politics itself a matter of controlling and modifying life processes, it seems evident that a whole string of developments over the last few decades have given birth to new modes of control. For example, ways of influencing, shaping, directing, and restricting human and nonhuman animals, organisms, processes, systems, motions, and behaviors change alongside developments in technology and science, in modes of production, in the globalization of neoliberal capitalism, and in geopolitical and postcolonial processes. Since contemporary modes of control make it possible to influence all levels and forms of life, the spectrum under discussion reaches from laboratories experimenting with stem cells and live tissue, to media representations of war and climate change, to enactments and discourses of security, to the policing of borders and migration, to mention a very few. The representations, experimentations, and expressions of literature, science, and the arts provide examples of as well as challenges to the various mechanisms of control.
The conference will feature keynotes, panel presentations, roundtables, and an exhibition, all engaging with the notion of control in relation to a broad set of topics.
Please visit the conference website for more information: http://control2016.com