Stefan Helgesson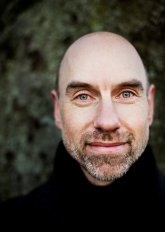 Professor
Room: E860
Telephone: +46 (0)8 16 36 23
Office hours: By appointment
stefan.helgesson@english.su.se
I received my Ph D from Uppsala University in 1999 and have been a senior lecturer in literature in the English Department in Stockholm since 2010. In March 2011 I became full professor. Besides my years in the Department of Literature at Uppsala University, I was also fortunate enough to spend an extended period from 2003 until 2005 as a post-doctoral research fellow at the University of KwaZulu-Natal in Pietermaritzburg.
My thesis explored the work of the three South African writers Njabulo Ndebele, Nadine Gordimer and J. M. Coetzee in relation to the political upheavals of the 1980s. Contrary to common assumptions concerning "anti-apartheid" literature, and with a grounding in postcolonial theory, I argued that it was the literariness of their work - rather than its topicality - that enabled its most profound engagement with prevailing historical conflicts.
Since completing my thesis, I have been involved in a number of research projects. These include the large-scale research programme "Literature and Literary History in Global Contexts" that ran from 1999 until 2006, as well as my two individual projects on post-Second World War literature in Southern Africa and "Inventing World Literature", a study of translations of and translation in the work of Mia Couto, Clarice Lispector, Assia Djebar and J. M. Coetzee. Over the years, my work has taken a comparative turn, with a special focus on writing in English and Portuguese. In this context, my postcolonial interests have evolved in dialogue with translation theory and current debates on world literature. I am on the board of the multidisciplinary research programme Time, Memory and Representation, funded by Riksbankens Jubileumsfond (and set to conclude in 2015), and am currently working on an individual research project called "Beyond Herder: Cosmopolitan and Vernacular in Postcolonial Literatures", funded by the Swedish Research Council.
My research activities have enabled me to establish a broad international network and I cooperate regularly with colleagues from Scandinavia, the UK, France, Portugal, Brazil, USA and southern Africa. I am also on the editorial board of English Studies in Africa, French Studies in Southern Africa, Safundi, The Cambridge Journal of Postcolonial Literary Inquiry, The Journal of World Literature and the book series "African Articulations".
Besides academic writing, I contribute occasionally as a critic to Dagens Nyheter. In 2004 I published Efter västerlandet, a collection of postcolonial essays, and in 2010 my first novel appeared, Leve fortsättarna.
Selected publications:
"Tayeb Salih, Sol Plaatje and the Trajectories of World Literature", The Cambridge Journal of Postcolonial Literary Inquiry 2.2 (2015): 253-260.
(ed., with Pieter Vermeulen) Institutions of World Literature: Writing, Translation, Markets. New York: Routledge, 2015.
"Pessoa, Anon, and the Natal Colony: Retracing and Imperial Matrix", Portuguese Literary and Cultural Studies 28 (2015): 30-46.
"Johannesburg Sighted: TJ/Double Negative and the Temporality of the Image/Text", Safundi 16.1 (2015): 51-63.
"Radicalizing Temporal Difference: Anthropology, Postcolonial Theory, and Literary Time", History and Theory 53 (2014): 545-562.
"Postcolonialism and World Literature: Rethinking the Boundaries", Interventions 16.4 (2014): 483-500.
"Unsettling Fictions: Generic Instability and Colonial Time". Anders Cullhed and Lena Rydholm (eds.), Fiction in Global Contexts (Berlin: De Gruyter, 2014), 261-274.
"'Ras' och ethos". Otto Fischer, Patrik Mehrens and Jon Viklund (eds.), Retorisk kritik (Ödåkra: Retorikförlaget, 2014), 275-286.
"João Paul Borges Coelho, João Albasini and the Worlding of Mozambican Literature", 1616: Anuario de Literatura Comparada 3 (2013): 87-102.
"Litteraturvetenskapen och det kosmopolitiska begäret". Tidskrift för litteraturvetenskap 2013.1: 81-94.
(ed.) Exit: Endings and New Beginnings in Literature and Life (Rodopi, 2011)
(ed., with David Watson and Cecilia Alvstad) Literature, Geography, Translation: Studies in World Writing (Cambridge Scholars Publishing, 2011)
"Literary Hybrids and the Circuits of Translation: The Example of Mia Couto" in Helmut Anheier and Yudhishtir Raj Isar (eds.), Cultural Expression, Creativity and Innovation, vol. 3 of Cultures and Globalization (London: Sage, 2010), 215-224.
Clarice Lispector, J. M. Coetzee and the Seriality of Translation". Translation Studies 3:3 (2010): 318-333.
Transnationalism in Southern African Literature: Modernists, Realists, and the Inequality of Print Culture (Routledge, 2009)
"The Rose of Rhodesia as Colonial Romance". Screening the Past 25 (2009).
"Provincializing English/Rethinking Literature". English Studies in Africa 50:1 (2008): 125-132.
(ed.) Literary History: Towards a Global Perspective, vol. 4 (De Gruyter, 2006).
Writing in Crisis: Ethics and History in Gordimer, Ndebele, and Coetzee (UKZN Press, 2004).
"'Minor Disorders': Ivan Vladislavic and the Devolution of South African English". Journal of Southern African Studies 30:4 (2004): 777-787.
Bio photo by Joakim Braun.
Last updated: August 11, 2015
Page editor: Patrik Ekström Mezek
Source: Department of English/Stefan Helgesson